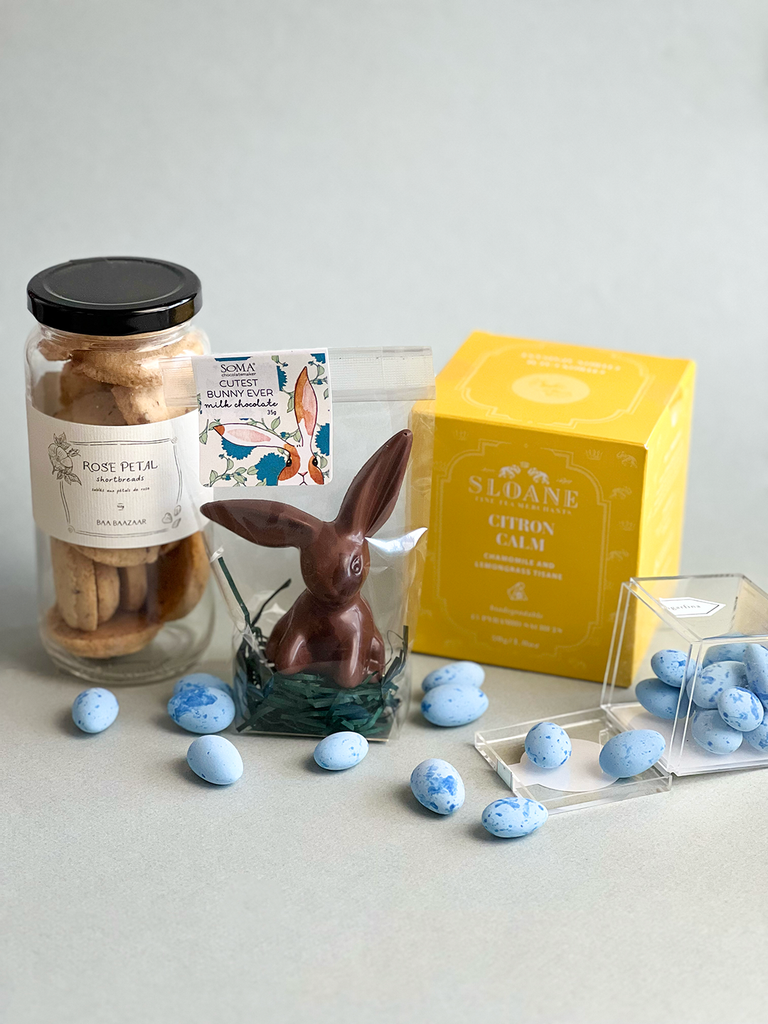 Easter is around the corner!
However you spend it, Easter is a great time of year to get some quality time with family and celebrate the long-awaited spring. Whether you're trying to make baby's first Easter memorable, or looking for the perfect host gift for Easter dinner, here are three spring-forward gifts that they're sure to love:
A super sweet assortment of gender-neutral baby items with some decadent milk chocolate bunnies for mum and dad.
An elevated take on the classic Easter Basket, without forgoing the classics. Features some delicious chocolate robin's egg caramels and the cutest chocolate bunny ever. 
Beautiful berry-flavoured treats and tea that evoke a fresh spring garden! Perfect for Easter, or even Mother's Day!